Residential Roofing

Services​
New Roof Replacement
The types of roofing we use to replace your homes current roofing include shingles, build-up, modified, single-ply, standing seam metal, tile, slate, shake, & custom coverings. Our experience stems from our commercial roofing arm that has long fabricated sheet metal, including items such as copings, gutters, scuppers, & chimney caps. Family owned and operated, Miles Roofing's family has served the Hampton Roads area since 1910. We are a fully licensed and insured class A contractor that can handle any sized job.
New Construction Roof Installation
Roof Repairs
Annual Roof Maintenance
Emergency Roof Leak Inspection & Repair
Energy-saving Coating Installation
Complete Solar Installations
Shingle
Roof Installation
Miles Roofing has been installing asphalt roofing shingles on Hampton Roads homes since the early 1970s. We utilize the best products available and use our own forces. Our crews are continuously trained and most hold steep slope installers certifications. No job is too small or too large – we do it all. We treat your home as our own. Call +1-757-545-1777 or reserve a time for a free estimate today.​
Certifications
GAF/Elk: Master Elite Contractor. Our estimators, project managers, foremen, and many of our roofing installers have taken and passed GAF/Elk's Steep Slope Pro Field Guide Test.
Certainteed Master Shingle Applicator
​
Warranties
25-year
30-year
50-year
Lifetime
Standard Smart Choice (GAF/Elk)
System Plus (GAF/Elk)
Our great grandfather installed and repaired slate roofs back in the early 1900s. Today Miles Roofing installs new slate and can perform repairs to slate roofs. We have an extensive selection of reclaimed slate in our yard to match existing slate for repairs. We have been featured on HGTV for our work on historic home restoration. Slate can last forever but the flashings on slate roofs need periodic maintenance. We have the expertise and the best craftsmen in the business.
Tile roofs have been around a long time. Miles Roofing has been working with tile roofing since 1910. Tile is a great choice because of its aesthetics and its durability. Tile lasts a lifetime when properly maintained and comes with lifetime warranties.
Roof Maintenance

& Repair
Miles Roofing offers emergency leak and repair response throughout the state of Virginia. We also offer maintenance programs to keep your roof in the best of shape to protect you, your customers, and your product from the worst mother nature sends our way.
Virginia Beach & Chesapeake Virginia roofs require a little extra planned maintenance or care to keep your investment protected long-term. No matter how big or small your homes' roof is, we have experienced roofing mechanics and superb customer service to meet and exceed your needs.
Miles Roofing offers 24/7 Emergency Leak and Repair Response throughout the state of Virginia. We also offer east-coast specific maintenance programs to keep your roof in the best shape when worst mother nature sends our way.
Downspout, Leaf protection systems for gutters, Fascia wrap, Soffit, Window and door trim and more.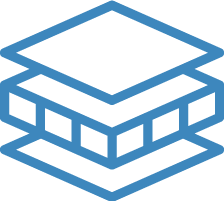 Miles Roofing provides a diverse range of roofing options, including cedar, tile, asphalt, and metal roofing. Clients can choose from different materials to fit their preferences and budget.
We are certified & insured to install affordable high-performance residential roofs on Virginia homes that are designed for our area. We respect your home and set your expectations until your new roof is installed.
Miles Roofing has years of experience installing metal roofs on homes including new or re-roofing projects or repairs to all metal roofs. The types of metal roofing we install and service include standing seam, structural metal panel roofs, tin roofs, 5V-Crimp, shingle, tile, and curved or radius panel roofs. There are many benefits and advantages of metal roofing including longevity.
Englert
Berridge
Peterson Aluminum
Firestone/Una-Clad
Cedar or wood shake roofing offers a warm architectural look like no other. Cedar is a renewable resource and is environmentally friendly. It offers high insulation values and withstands up to 245 mph wind speeds. Miles Roofing installs cedar on roofs and as siding. We have the craftsmen to properly maintain and repair cedar roofs and siding. ​
NO COMMITMENTS.
Get a free non-intrusive estimate, reserve a time now.​
Home > Residential Roofing
24/7 Emergency Services Available​